A-RESET - Alabama Resources for Enrichment, Self-Sufficiency, and Employability Training
---
WE Inc. delivers the A-RESET (Alabama Resources for Enrichment, Self-Sufficiency, and Employability Training) program in partnership with the Alabama Department of Human Resources. All program participants are recipients of SNAP benefits who are working toward employment. 
WE Inc. provides several services through A-RESET, including: 
Assessment Services are likely to be suggested for program participants who seem to have little direction or insight about their own abilities. These services are also helpful for program participants who may have limited abilities academically, cognitively or physically. Evaluations at WE lnc. generally take place over the course of one day and include a series of standardized assessments.  
Job Preparation services include job readiness skills training taught in a classroom environment, individual assistance with résumé preparation and extensive focus on interviewing skills. We focus on teaching the essential skills of employment, which include regular attendance, punctuality, tending to personal hygiene, getting along with others, taking direction from a supervisor, and more skills employers are looking for at any job.
Job Placement services include assistance in finding a particular job, getting hired and starting work. Workshops staff members make sure each new employee successfully learns how to perform the functions of his or her new job, and can offer coaching if needed.
Once we have helped a person find the right job, WE Inc. provides Employment Retention Services to follow-up with the newly-employed individual for a minimum of 90 days..  Retention services may include on-the-job coaching, troubleshooting any issues that arise with the employee or employer and continually helping to remove obstacles to success.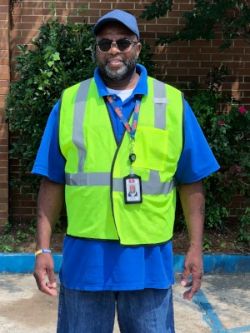 There is no set timeline for program participants because each person is treated individually. However, Assessments are usually conducted in one day, with results available that same week. Job Preparation services typically range from four to eight weeks in length, and the Job Placement process often takes about a month.  Participants are required to be active in the creation and implementation of their individualized plans, so they will help determine their own timelines as well.  When outside resources are needed (for example, literacy or GED training or drug rehabilitation), WE Inc. works with a network of partner agencies to ensure that participants have the opportunity to have all needs met.
---