---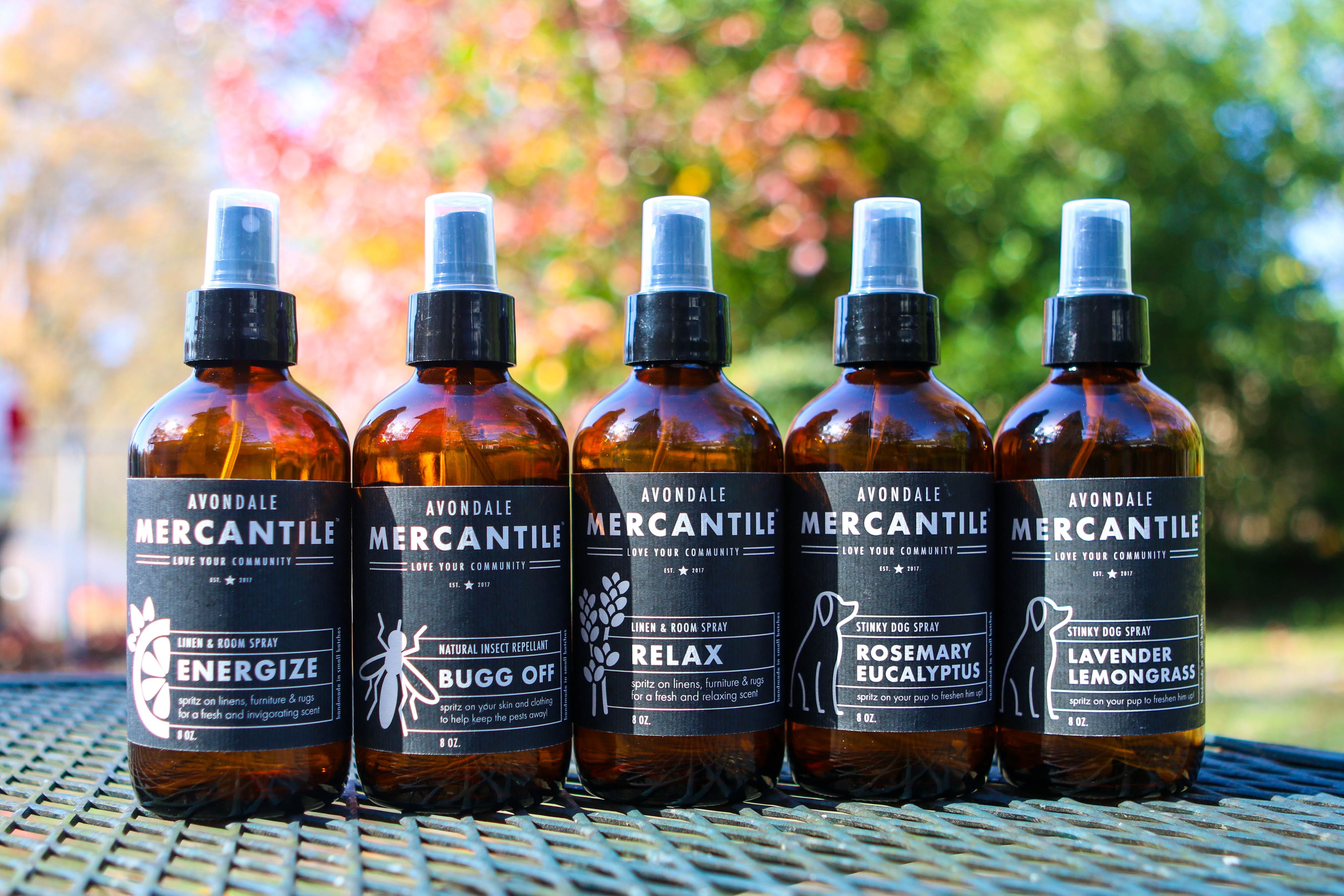 ---
Avondale Mercantile, a project of Workshops, Inc. offers all-natural, high quality sprays to the community. 
Stinky Dog Sprays
     Sprays in two different scents make your best friend easier to be around!  Available in Lavender Lemongrass and Rosemary Eucalyptus, both contain coconut oil, which is great for your best friend's skin.
Room and Linen Sprays
Spritz on linens, furniture and rugs. One offers a calm and and relaxing scent, the other brings a fresh energizing scent..
Bugg Off Spray
    Finally, a natural insect repellent that doesn't make you feel like you have to shower after use! Bugg Off is made with a special blend of essential oils, including one that has been proven to be as effective as DEET.  Our formula is all-natural, smells pleasant, and doesn't make your skin feel sticky.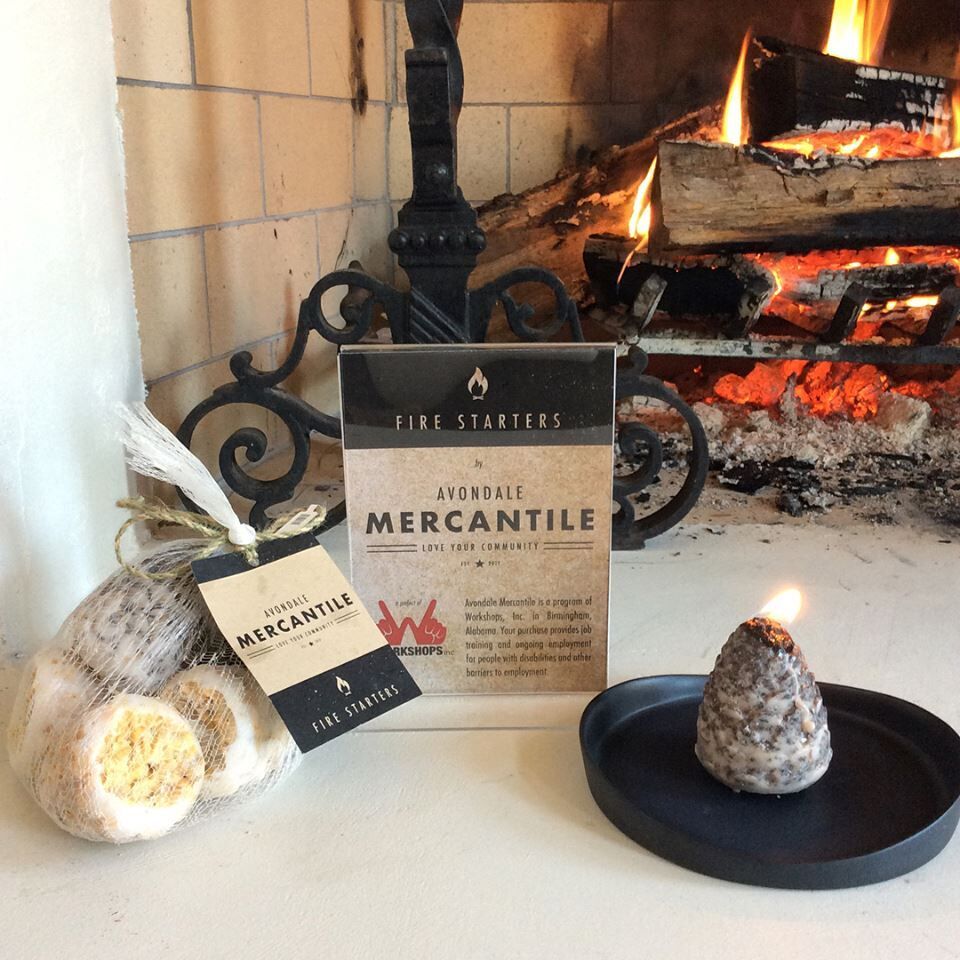 Handmade Fire Starters
Our original product is still one of our most popular! These lovely fire starters are hand-crafted in the shape of pine cones. Hold a match to one for a few seconds and it will burn for well over 20 minutes, meaning yoiu never have to deal with wads of dirty newsprint again! Available in bags of 6.
---
About
Avondale Mercantile products are handmade by people with disabilities and other barriers to employment right in the heart of Avondale, Alabama. Your purchase provides job training and employment opportunities for the people receiving services at Workshops, Inc.  
Workshops, Inc. enriches lives by helping people with disabilities and other employment barriers achieve their vocational potential.
---
Our Vision
Avondale Mercantile products will bring joy to your life because of their quality and usefulness, and because your purchase enables the training and employment of people with disabilities and other barriers to employment.