---
Some individuals that have completed the Employee Development and/or Community Employment Services programs are not able to obtain and master a job in the community. This is usually because their disability is significant, and it limits the amount of work which they can complete. When this happens and when there is an opening for on-going employment at WE Inc., an individual may be hired as an "Organizational Employee" at Workshops. This is very similar to a regular, ongoing job in the community with many of the benefits of a regular job.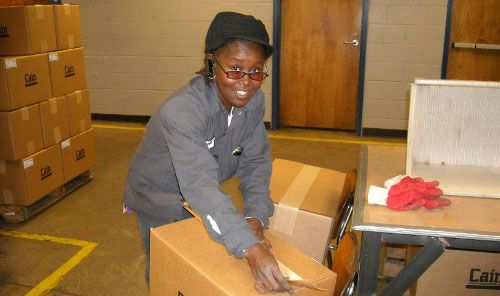 Each Organizational Employee has a Program Manager, a Department Manager and Supervisorswho assist in ongoing training and individualized planning for the future.
There is no cost to the organizational employee for this service, and organizational employees are compensated for their work. There are usually about 70 organizational employee jobs at WE Inc. and openings are limited. In recent years, due to the longevity of our organizational employees, only about 5 to 10 new organizational employees have been hired each year. Each year approximately 5 organizational employees will move to regular jobs in the community, or may retire.
---