Get your business or product in front of more than 300 people - having fun!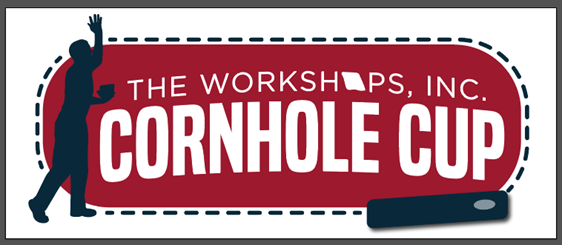 The Cornhole Cup, Workshop, Inc.'s Junior Board's signature event, will be March 2 at 2 p.m. at Cahaba Brewery. All proceeds from this fun afternoon will support the mission of Workshops, Inc. to enrich lives by helping people with disabilities and other employment barriers achieve their vocational potential. 
While much of the Cornhole takes place in the private back room, the event permeates the entire Brewery - with everyone at the Brewery on a Saturday afternoon will have the opportunity to participate in all of the fundraising opportunities there, including an auction, sponsor tables, and more!
Your business can be part of the fun and reach people who are engaged in their community and who have spending ability. Click here to sign up and pay online, or email cornhole@workshopsinc.org for more information or to be invoiced for a sponsorship.
We offer 4 Sponsorship levels:
Platinum/Title Sponsor - $4,000 (limited to one company)
Company name added to the title of the official Facebook event page. (For example, "2018 Cornhole Cup Sponsored by Regions")

Tagged on all regular and sponsored social media posts

Largest logo on all event promotional materials (posters, banners, etc.)

A booth at the event to promote your business/products. 

Dedicated banner with company name and logo at the event.

Can have up to 8 teams play in the tournament (employees or non-employees)
Gold Sponsor - $2,000 (limited to three companies)
Tagged on three social media posts

Logo on all event promotional materials (posters, banners, etc.)

booth at the event to promote your business/products

Company tagged within event description on the official Facebook event page

Can have up to six teams play in the tournament (employees or non-employees)
Silver Sponsor - $1,000 (limited to three companies)
Tagged on one social media post

Logo on event banner

Company tagged within event description on the official Facebook event page

Can have up to four teams play in the tournament (employees or non-employees)
Bronze Sponsor - $250 (Unlimited companies)
Logo on event banner

Can have up to two teams play in the tournament (employees or non-employees)